'To write poems with any seriousness at all means that one is bound, sooner or later, to come upon some of the deepest, most vital experiences of mankind. The art of poetry is an art which, of its very nature, strips away inessentials to reveal only what is important, only what will suffice. What the poem discovers – and this is its chief function – is order amid chaos, meaning in the middle of confusion, and affirmation at the heart of despair.'
(Jennings, Conclusion,
Poetry To-day
, 1961, p. 56)
Elizabeth Jennings published around 27 books of her poetry spanning five decades; she edited poetry anthologies and selections; she was a prolific reviewer and critic. She was awarded several literary prizes and the CBE in 1992. Her work has featured on GCSE and A level curricula, is widely anthologized and is read at weddings or funerals. For most of her life she lived in Oxford where a road, Elizabeth Jennings Way, is named after her.
Read more...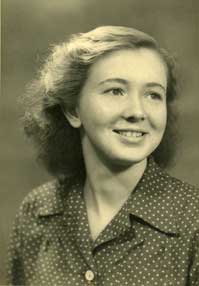 updates
news
Dana Greene's biography
War has appeared from Oxford
University Press.
One-day Jennings symposium
and poetry readings in Oxford
on 29 Oct 2016.


The Collected Poems
Elizabeth Jennings
Edited by Dr Emma Mason.